eye care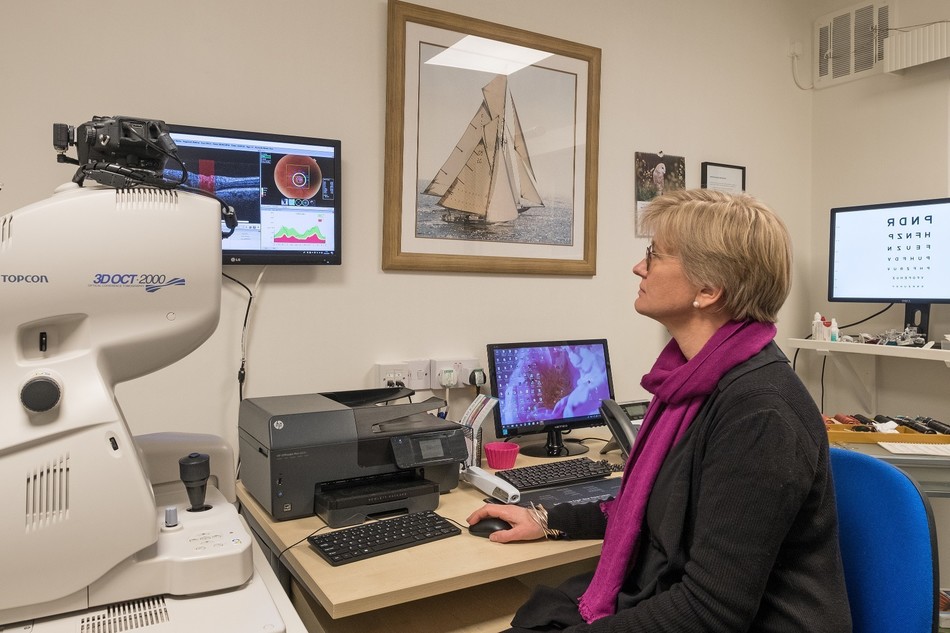 the eye examination
Both Jayne Townsend and Jan Peplow are fully qualified GOC registered optometrists. They conduct very thorough eye examinations using state of the art equipment, to establish both the patient's eye sight and the health of the eye. Deterioration in eyesight can be gradual and often goes unnoticed, but a regular eye examination at Bartlett and Austin will ensure that your eyes are receiving the best possible care. We can detect any early signs of an eye condition so that it can be dealt with promptly and effectively.
Optical Coherence Tomography
Bartlett and Austin have recently invested in a revolutionary piece of diagnostic equipment that can detect a number of eye conditions at an early stage, such as glaucoma, age related macular degeneration (AMD) and diabetic retinopathy during a routine eye test. This piece of equipment is called a 3D Optical Coherence Tomography system (3D OCT).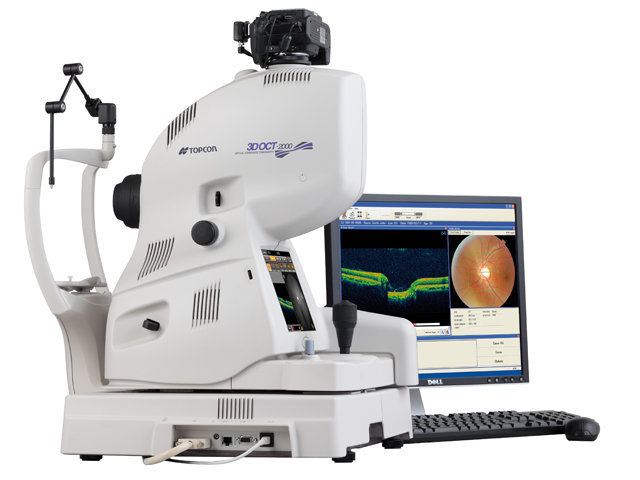 Ocular Coherence Tomography is a painless advanced eye scan for people of all ages. Similar to ultrasound, OCT uses light rather than sound waves to illustrate the different layers that make up the back of the eye.
The major benefit of this state of the art machine is that it allows the optometrist to see both the back of the eye and beneath the surface of the regular retinal image in three dimensions. The images generated by the OCT are stored so when you see us again for your next appointment, the images from the latest screening can be compared with the images generated in the past to see if anything has changed or deteriorated.
Using this machine, your optometrist can more confidently diagnose, manage and refer you to a specialist for treatment, should this be required.
There is a charge of £35 for the OCT scan, but the benefits are obvious.
Make sure that when booking your next eye test, you ask for an OCT scan.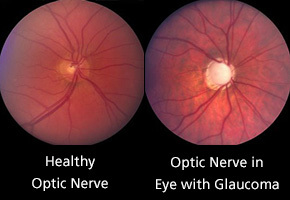 Our Optometrists have taken further qualifications in Glaucoma care and are able to provide hospital standard diagnostic and investigation for patients concerned or at risk of glaucoma.
This includes:
Applanation tonometry
Gonioscopy
Dilated Biomicroscope Evaluation of the Optic Nerve
Threshold Visual Field testing
Triton OCT imaging
Patients with Ocular Hypertension can be diagnosed and managed in our clinic.